At Mālama Manaʻo, we provide Transcranial Magnetic Stimulation (TMS) and Magnetic EEG-Guided Resonance Therapy (MeRT) to assist those with Depression
Overwhelming feelings of sadness, despair, worthlessness, and loneliness that affect sleep, diet, social relations and daily functioning are common in those with depression. 
Transcranial Magnetic Stimulation (TMS) is FDA-approved and covered by most major insurances for Multi-Medication Resistant Major Depressive Disorder in adults.  
MeRT is an individualized application of TMS that tailors treatment to address the specific needs of your brain and alleviate the symptoms of depression. 
People with depression typically have asymmetrical or uneven brainwave activity across hemispheres.  Specifically, altered Alpha and Theta wave activity are present between the left and right frontal hemispheres. TMS & MeRT helps to reshape brainwave activity across both hemispheres of the brain to an ideal, organized Alpha frequency.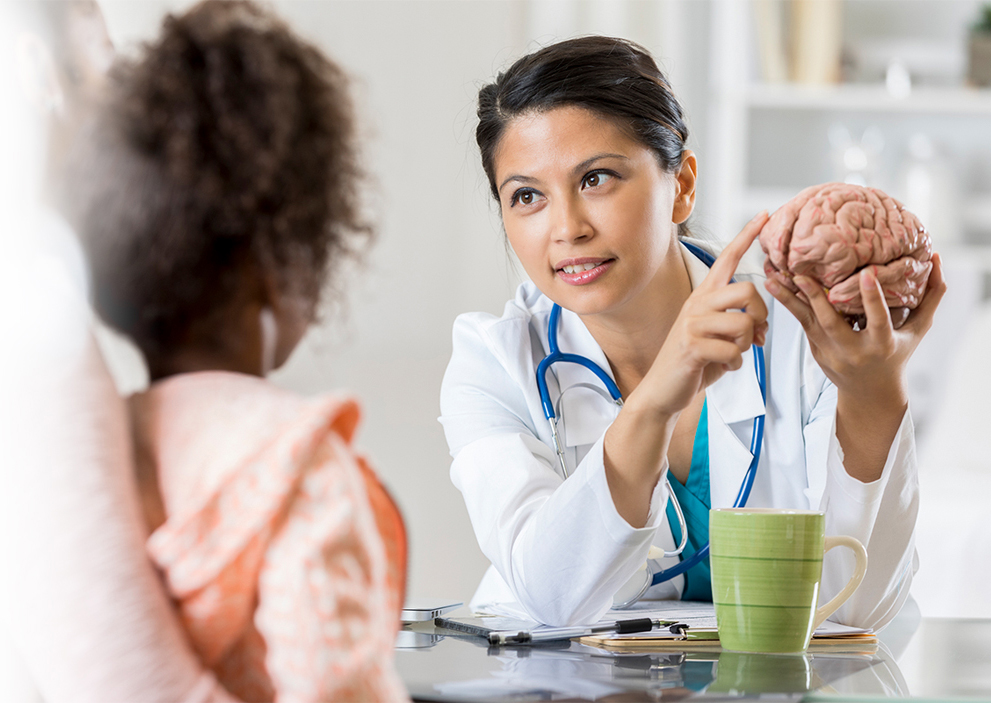 Our TMS Process for Depression
WE TAKE CARE OF OUR PATIENTS!
ASSESS
Begin with a call to our patient coordinator who will  collect your depression history. Then meet with our clinician who will assess your candidacy for TMS & TMS insurance coverage as well as collect pre-treatment data.  
TREAT
An FDA approved standardized TMS treatment protocol is delivered in our office by one of our technicians. Each TMS treatment period consists of 30 daily TMS treatments over the course of 6 weeks (Monday-Friday).
WE TAKE CARE OF OUR PATIENTS!
ASSESS
Begin with a consultation with our clinician and have your qEEG taken, analyzed, and interpreted. These steps will help determine if MeRT is a good fit for you.
TREAT
A personalized treatment protocol is developed based on your qEEG. Per your protocol, gentle magnetic waves are applied to targeted areas of your brain in our office by one of our technicians. Each treatment period consists of 10 daily MeRT treatments over the course of 2 weeks (Monday-Friday).
Progress Monitor & Evaluate
Near the end of every 2-week treatment period,  a follow up qEEG, clinical scales, and a clinician consultation is done to evaluate your progress and guide additional treatment.
After just about every conventional treatment failed to reduce my PTSD symptoms, Magnetic e-Resonance Therapy at [Malama Mana'o] proved to be totally transformative for me. It significantly reduced my anxiety & depression, greatly improved the quality of my sleep, and had a lasting positive impact on my mood — truly remarkable considering it's non-invasive, painless and does not involve the use of any pharmaceuticals. [The clinician] patiently guided me through the science and helped me at every stage to optimize the treatment protocols for my specific condition and symptoms, while the MeRT technicians were always gentle, supportive & knowledgeable. I cannot recommend MeRT at [Malama Mana'o] enough for anyone who, like me, has struggled with treatment-resistant PTSD. Mahalo!
SCHEDULE A TIME TO SEE IF MERT IS RIGHT FOR YOUR DEPRESSION